IRC 2023
Download the IRC 2023 Brochure here
Scan to Register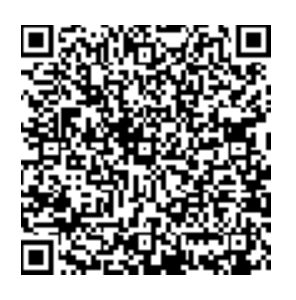 Rationale of the Conference:
Africa is fast emerging as a region whose geo-economics and geostrategic relevance have gained considerable significance, regionally and internationally. This is a continent that was once considered the 'forgotten continent', often associated with chaos, ethnic conflict, endemic poverty, and less significant in terms of its strategic values. But since the onset of the millennium, several external powers, including the United States (US), the United Kingdom (UK), France, Russia, India, China, Japan, and, lately, Saudi Arabia, the United Arab Emirates (UAE) and Turkey, have begun to intensify their engagements with the African region in the political, economic and military spheres. During the last few years, some of these mentioned countries have begun to build military bases, technological parks, Special Economic Zones (SEZs), deploy peacekeepers, and even signed important military-security partnership agreements. This is a clear indication that the region is no longer marginalized, as it has been in the past.

Abundant natural resources, steady economic growth, an improved environment of trade and investment, progression towards democracy and political stability, and an overall upswing development trajectory are some of the attributing factors for the increasing attention being given to Africa by the regional and extra-regional actors. For instance, the continent alone accounts for 10 percent of global oil reserves, and 8 percent of gas reserves. 90 percent of the world's chromium and the largest reserves of uranium are also found here. Therefore, the energy sector is expected to see certain competition between external powers in the near future.

Gradually, steps are being taken by both regional and external players towards ensuring that the rising inflows of economic assistance and investments become a force multiplier for further economic growth and stability in the region. In recent years, the strategic importance of the eastern African region, especially the Horn of Africa, has increased immensely. It is primarily because the region is located in the southwest of the Red Sea and the Gulf of Aden, which is alongside some of the major international maritime trade sea lanes and land routes that provide important connectivity with European and Asian continents. Its close proximity to the oil-energy-rich Gulf region has further added to its importance. In all likelihood, the emerging politico-security and geo-economic developments in the wider African region will have a bearing on the fast-evolving world order.

Notwithstanding the potential for overall growth and development of Africa, the region continues to face multifaceted security challenges, both traditional and non-traditional, which have become more diverse and complex over the last couple of decades. Of late, security threats have become hybridized, ranging from sea piracy to the expansion of transnational criminal networks, and the continuing scourge of terrorism and violent extremism. Today, the changing patterns of climate have a direct impact on humans, food, water, and climate security, which also threaten the socio-economic development activities in Africa. Given the relationship between resources and terrorism in Africa, these non-traditional security threats cannot be ignored for they could aggravate insecurity in the region.

With this rationale, the Symbiosis School of International Studies is organizing the 8th edition of the International Relations Conference titled: India and Africa: Old Partners, New challenges and Opportunities on 20-21 January 2023. The four sessions will provide a platform for strategists/analysts/academia/corporates to deliberate upon the geostrategic, geo-economic, and socio-cultural importance of the African region. The conference will also discuss how India can re-energize and further strengthen its partnerships with African countries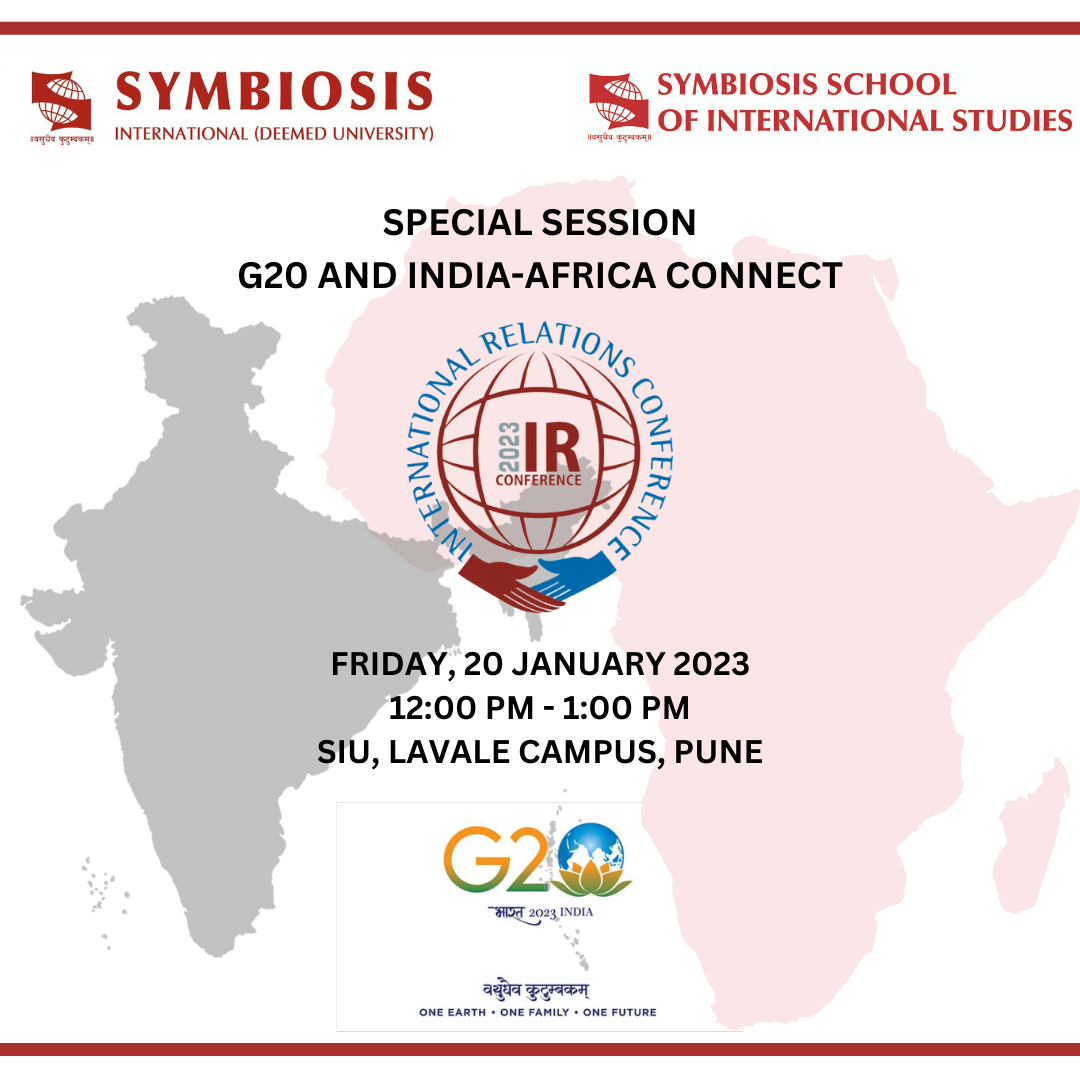 SPECIAL SESSION: G20 AND INDIA-AFRICA CONNECT
Friday, 20 January 2023, 12:00 PM – 1:00 PM
Chair: Amb. (Retd.) Gurjit Singh, Former Indian Ambassador to Germany, Indonesia, Ethiopia, the ASEAN and the African Union.
Speakers :
Dr. Ajit Ranade, Vice Chancellor, Gokhale Institute of Politics and Economics, Pune

Dr. Sameer Patil, Senior Fellow, Observer Research Foundation (ORF)

Ms Andrea Kuhn (TBC), Consul General, Consulate General of the Republic of South Africa, Mumbai.
The G20's agenda has also come to embrace Africa more closely over the past decade. With India at the helm of the G-20 presidency and her commitment to making "consensus more relevant through wider consultation", it is the opportune moment to adopt an inclusive approach to emerging G20-Africa cooperation. External Affairs Minister, S Jaishankar's statement: "India believes that Africa's growth and progress are intrinsic to global rebalancing", stands testimony to India's position with regard to the assimilation of African interests in the multilateral forum. India's stated G-20 priorities include Green Development, Climate Finance & LiFE, Accelerated, Inclusive & Resilient Growth, accelerating progress on SDGs, Technological Transformation & Digital Public Infrastructure, Multilateral Institutions for the 21st century, and Women-led development. All of these focus areas fall within the purview of forging an effective G20-Africa collaboration.
---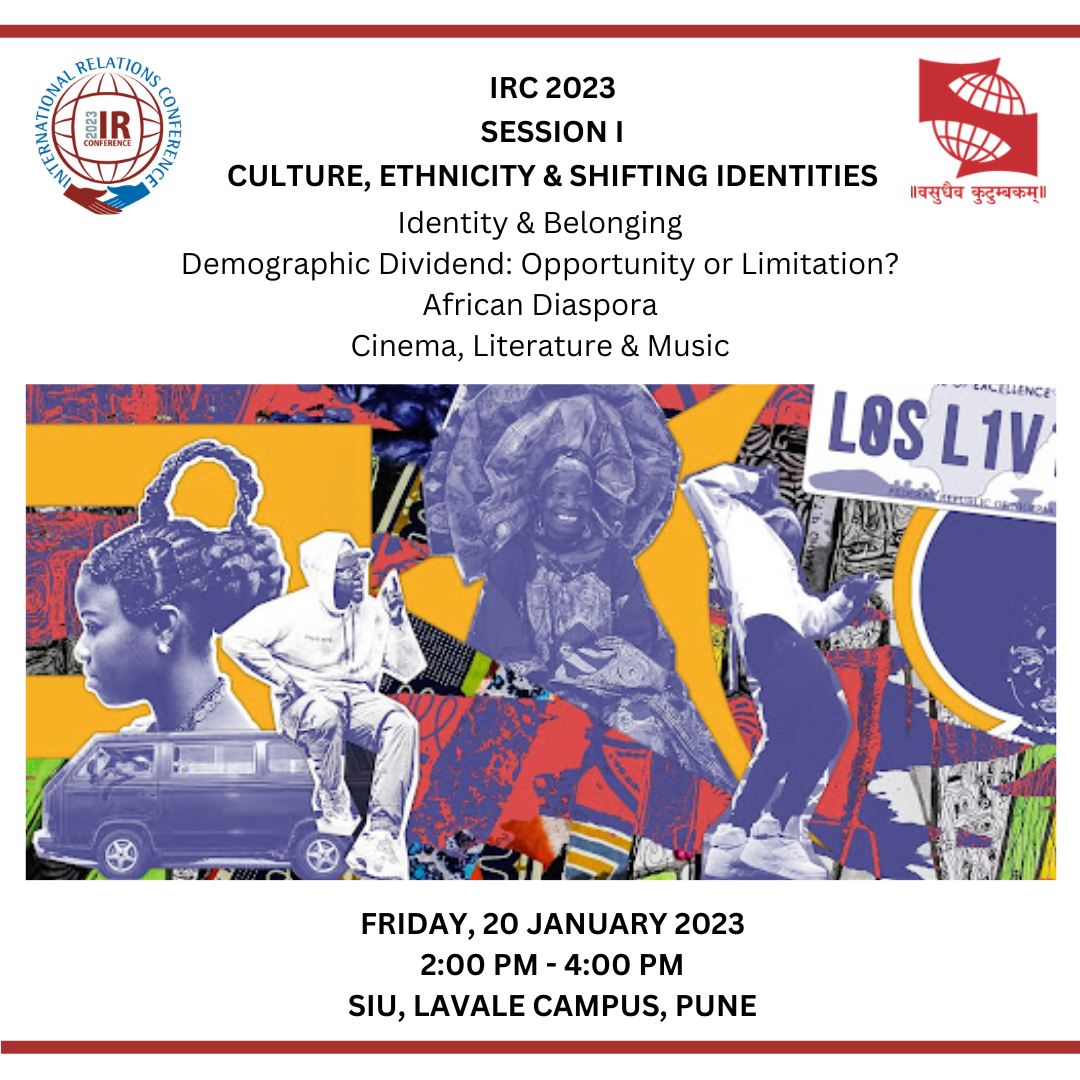 SESSION I: CULTURE, ETHNICITY, AND SHIFTING IDENTITIES
Friday, 20 January 2023, 2:00 PM – 4:00 PM
Chair: Amb. (Retd.) Talmiz Ahmad, Former Indian Ambassador to Saudi Arabia, Oman and the UAE; Ram Sathe Chair in International Studies, Symbiosis International University, Pune.
Speakers :
Prof. Ajay Dubey, Professor, Centre for African Studies (CAS), School of International Studies, Jawaharlal Nehru University (JNU), New Delhi.

Ms. Ruchita Beri, Senior Research Associate and Coordinator, Africa, Latin America, Caribbean and United Nations Centre at the Manohar Parrikar Institute for Defence Studies and Analyses (MP-IDSA), New Delhi

Dr. Neeti Sethi, Dean, School of Liberal Arts, Chitkara University, Chandigarh.

Dr. Nivedita Ray, Director (Research), Indian Council of World Affairs (ICWA), New Delhi.

Dr. Neha Sinha, Assistant Professor, Amity Institute of International Studies, Amity University, Noida.
Globally believed to be "the cradle of humankind", the African continent was the first to experience human civilization and movement. It would be safe to say that even today, cultural and ethnic roots play a significant role in the evolving African landscape. The continent has over 3,000 different ethnic groups. Traditionally, the African communities and states functioned based on the system of tribes, clans, and ethnic groups which were gradually reorganized into the modern nation-states of Africa. Exploitation by colonizers over a sustained period of time had a negative influence on the cultural and ethnic identity of Africans. The post-colonial African continent is governed by new institutions, frameworks, law, and order causing further divisions among the people.
The non-inclusive political system, decades of marginalization and neglect, exclusion, and lack of democratic mechanisms pushed the states into unending ethnic conflicts, civil wars, genocide, and chronic social unrest. The last few decades have seen an exponential increase in forced migrations, internal displacement, and humanitarian emergencies in Tunisia, Morocco, Libya, Egypt, Nigeria, Somalia, Sudan, South Africa, and Eritrea, among others. This has led to a refugee crisis in neighbouring countries, Europe and the US. As of 2018, conflict in Africa has amounted to over 30 million refugees and asylum seekers. These migrations have resulted in racial and religious discrimination against refugees, a rise in extremist ring-wing parties in Europe, isolationist policies, socio-economic unrest, and political instability. Efforts towards integration and inclusion in the labour market and European society have forced refugees to adopt different layers of identity, leading to internal clashes and identity crises.
Which brings us to the question, what is it to be African? People from various parts of the continent could be physically, ethnically, linguistically, religiously, and culturally very different from one another and could still be "African". Various layers of identity have been adopted and have undergone an evolution. Since the end of the 20th century, there has been a real attempt to overcome the destructive impact of colonialism on the socio-cultural fabric of the African people and collectively seek the African identity to minimize the conflict. But corruption, autocratic leadership, national borders, and political agendas of various countries involved have fuelled the struggle. The conference is an attempt to initiate deliberations on the question of shifting African identity and its impact on global politics.
---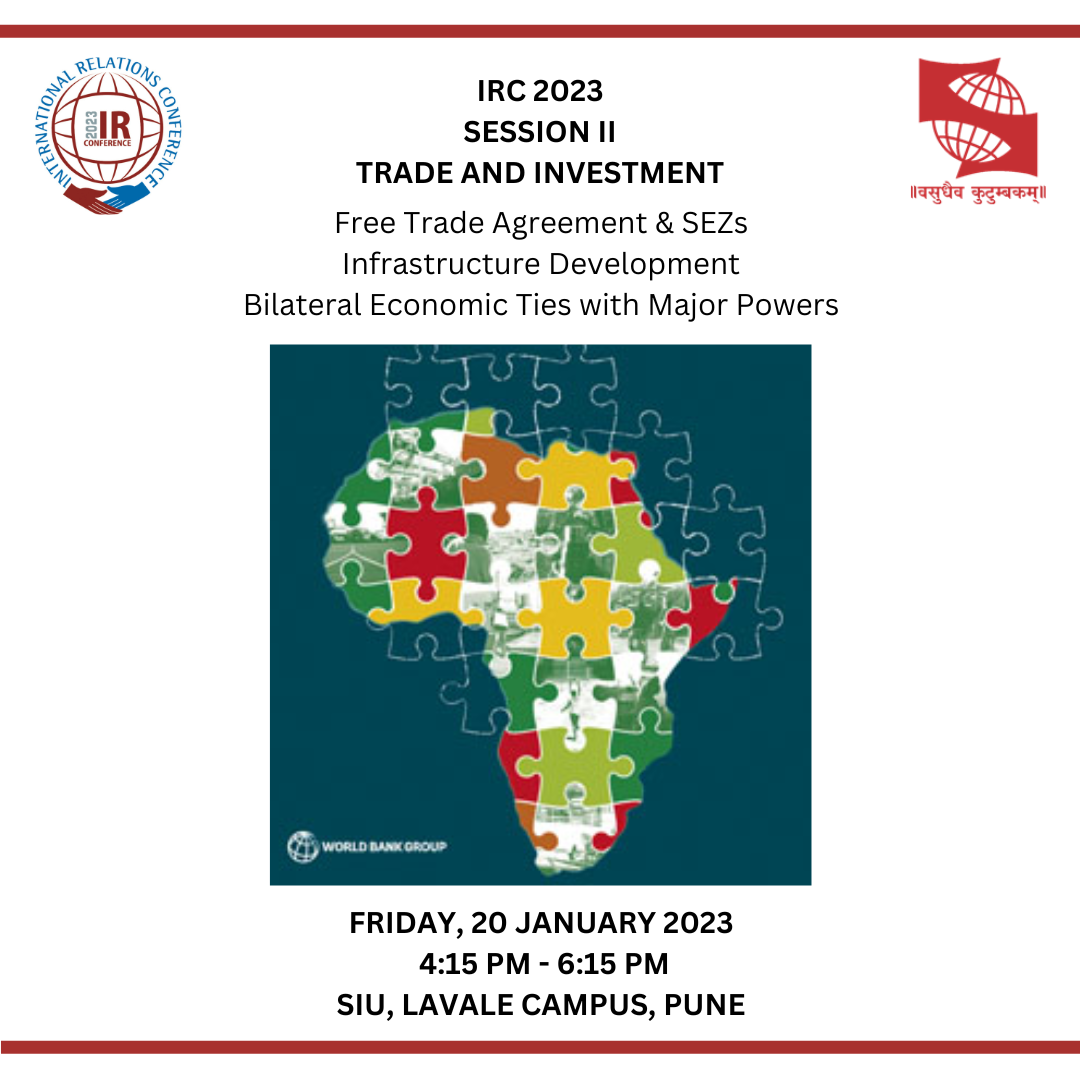 SESSION II: TRADE AND INVESTMENT
Friday, 20 January 2023, 4:15 PM – 6:15 PM
Chair: Amb. (Retd.) Gautam Bambawale, Former Indian Ambassador to Bhutan and China, and High Commissioner to Pakistan; Distinguished Professor, Faculty of Humanities and Social Sciences, Symbiosis International University, Pune.
Speakers :
Amb. (Retd.) Gurjit Singh, Former Indian Ambassador to Germany, Indonesia, Ethiopia, the ASEAN and the African Union.

Prof. Srikanth Kondapalli, Dean of School of International Studies and Professor in Chinese Studies at Jawaharlal Nehru University (JNU), New Delhi.

Mr. R. Kanchanavelu, Joint Secretary, Africa-India Economic Foundation, Chennai.
Africa, which is considered to be the world's youngest continent, with an average age in the 20s, is rapidly emerging as one of the newest destinations for international trade, investment, and also a key market for goods and services. The continent has been endowed richly with natural resources, including large untapped reserves of natural gas and oil and unexploited hydroelectric power. It is also a region consisting of more than half of the world's fastest-growing economies in the world.
A report by the World Economic Forum states that "by 2030, over 40% of Africans will belong to the middle or upper classes, and there will be a higher demand for goods and services." This is likely to open further opportunities for trade and investment in the region. While there still exist challenges pertaining to infrastructural development activities and security-related issues in a few countries, the region largely remains unexplored, particularly in terms of its economic potential. As a result, in recent years, significant steps have been taken up by several African countries to enhance intra-regional economic cooperation as well as to expand their partnerships with external actors. For instance, in 2018, the Africa Continental Free Trade Area (ACFTA) was signed by 54 African states (except for Eritrea) to "create a single continental market for goods and services, with free movement of business persons and investments."
With the rapid growth of the population, which is likely to take over both India and China in the next couple of decades, the African continent is going to be the world's next emerging economy. In order to translate its economic gains into sustainable growth, both the African public and private sectors have gradually begun to work collectively for shared prosperity. Countries, namely Nigeria, Egypt, South Africa, Algeria, Angola, Ethiopia, Ghana, Kenya, Rwanda, Tanzania, Djibouti, Morocco, Sudan, and Tunisia are likely to attract more foreign companies. These countries as well as others from the region, therefore, are making serious efforts towards boosting their economic partnerships with major powers, including the US, the UK, France, EU countries, Russia, the UAE, Saudi Arabia, Turkey, China, India, Japan, and South Korea. China, for example, works unrelentingly towards forging strategic partnerships and has emerged as Africa's biggest trading partner as well as investor. In the next couple of decades, the sectors which can be expected to grow include education, transportation (air, maritime, and land), housing, consumer goods, food, hospitality, healthcare, financial services, and telecommunications.
Owing to the rising economic profile of the continent, emerging Asian economies like India should find greater synergy for cooperation, including trade and investment, with the African region. Not only India is the second largest market for African products, but it is also an important source of investment. India-Africa trade increased from US$51.7 billion in 2010-2011 to a whopping US$66.7 billion in 2019-2020.
As the COVID-19 pandemic hit developing economies severely worldwide, African states would strive to improve their economic ties with their regional and extra-regional partners and also increase the inflow of Foreign Direct Investment (FDI) which saw a decline in 2020-2021 due to this persistent health crisis.
---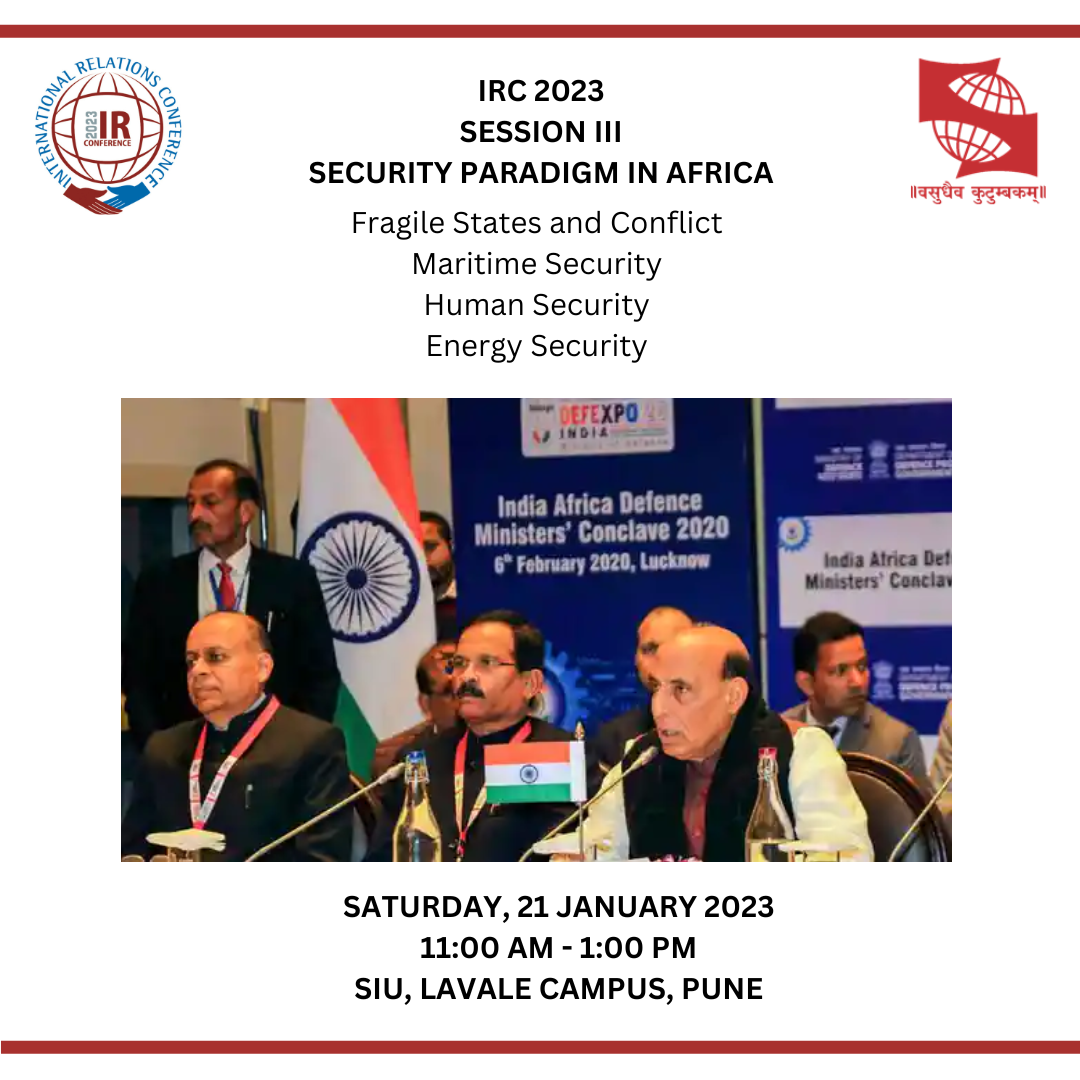 SESSION III: SECURITY PARADIGM IN AFRICA: TRADITIONAL AND NON-TRADITIONAL SECURITY ISSUES AND CHALLENGES
Saturday, 21 January 2023, 11:00 AM – 1:00 PM
Chair: Amb. (Retd.) Rakesh Sood, Former Indian Ambassador to Afghanistan, Nepal and France
Speakers :
Amb. (Retd.) Talmiz Ahmad, Former Indian Ambassador to Saudi Arabia, Oman and the UAE; Ram Sathe Chair in International Studies, Symbiosis International University, Pune.

Dr. Sundeep Waslekar, President, Strategic Foresight Group

Dr. Abhishek Mishra, Associate Fellow, Observer Research Foundation (ORF)

Dr. Sameer Patil, Senior Fellow, Observer Research Foundation (ORF)

Sir Graham Watson, Former Member of the European Parliament
It is certain that the strategic importance of the African continent in the world is going to increase in the coming decades, and its security will have a direct or indirect impact on global security. While there is visible economic growth and efforts being undertaken by countries towards establishing lasting peace, security, and socio-economic progress, the region continues to face security challenges – traditional and non-traditional – due to factors, including resource extraction (land & water), fragile governance, political violence, economic inequality, violent extremism, ethnic conflict, environment, etc. The security situation in a few African countries has not seen any marked improvement as a result of these factors, which have also acted as catalysts for persistent instability in the region. The recent clash between the Ethiopian government and rebel Tigray forces is an instance that could have plummeted into a civil war.
Limited approaches of the regional countries as well as the international actors, including the US, France, and the UK, to guarantee sustainable security, to an extent, provide a fertile ground for the non-state actors, who are involved in violent conflicts, to thrive. This is a common phenomenon that is discernible in countries like Nigeria, Ethiopia, Sudan, South Sudan, Somalia, and the Democratic Republic of Congo. Lately, what has become a worrisome trend are the increasing activities of religious extremists who contribute to the escalation of conflict in the region. Extremist groups like Boko Haram (in Nigeria), al-Shabab (in Somalia), and al-Qaeda in the Islamic Maghreb (mostly in the northern African region) are infamous for their terror activities. Most of the security threats in the year 2021, particularly in East, West, and Southern Africa, came from such local extremist organizations that have also succeeded in establishing linkages with international terror outfits. Nonetheless, as more countries (including India, China, Japan, France, etc.) are strengthening their military-security cooperation with key African countries, serious collective efforts should be taken up to combat these security menaces.
Alongside the aforementioned scenario, the African region is simultaneously grappling with challenges that emanate from non-traditional security sectors. As it is a global phenomenon, several people and communities in the African continent are being affected by climate change and disruption. Speaking at the United Nations in early 2021, Secretary-General António Guterres mentioned that, "Where climate change dries up rivers, reduces harvests, destroys critical infrastructure, and displaces communities [including in the Horn of Africa, Darfur, the Sahel and elsewhere], it exacerbates the risks of instability and conflict." Similarly, the region has been hit by the COVID-19 global pandemic, paralyzing the regional economy, and leading to more economic distress as well as food and health insecurity. These non-traditional security issues, including environmental and human insecurity, could be exploited by non-state armed groups, which have the potential to incite violence and chaos in the region. Such a scenario will be undesirable for a region that is carving a path of economic growth and development.
---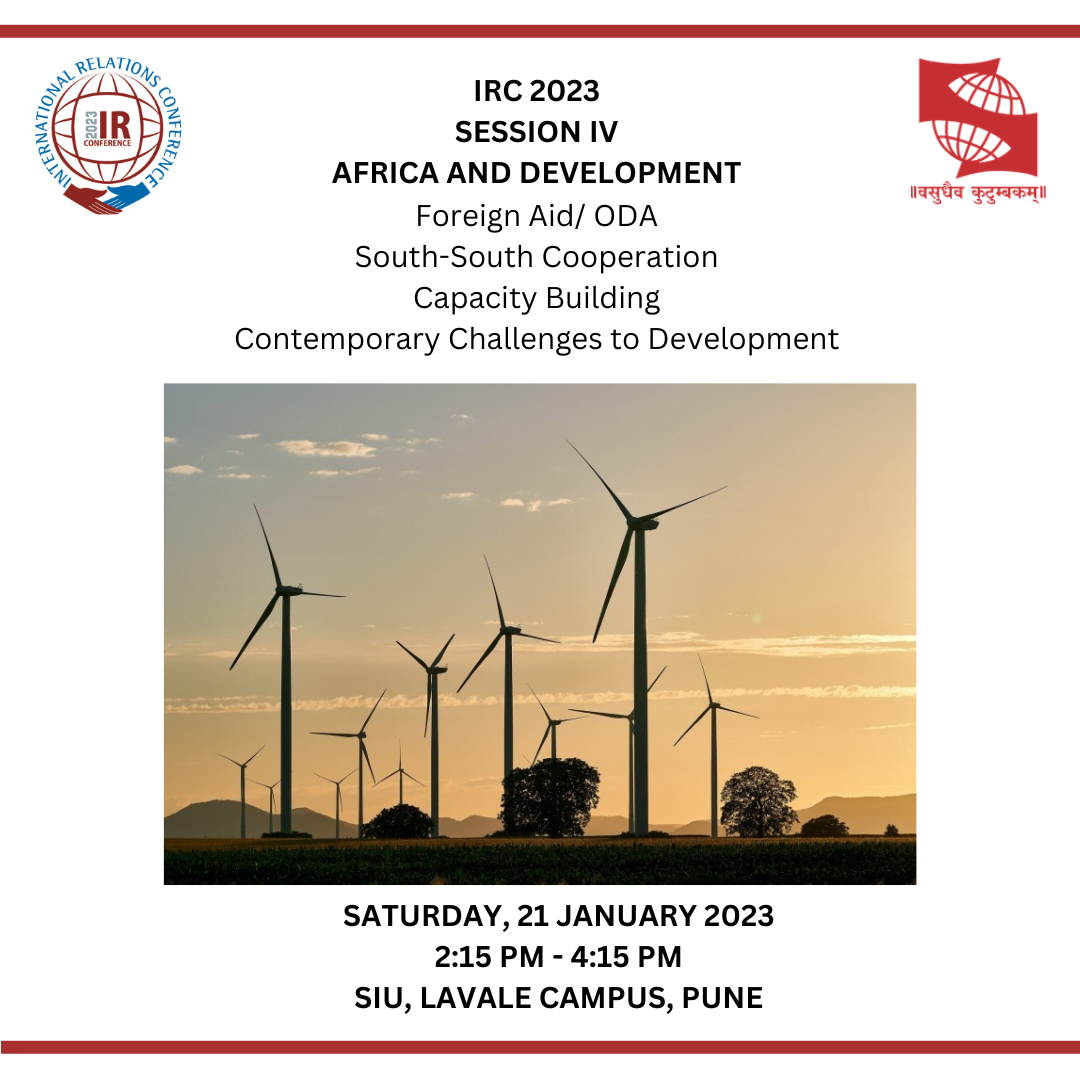 SESSION IV: AFRICA AND DEVELOPMENT
Saturday, 21 January 2023, 2:15 PM – 4:15 PM
Chair: Prof. Aparajita Biswas, Former Professor & Director, Centre for African Studies, University of Mumbai
Speakers :
Mr. Sanjay Kirloskar, Chairman, Kirloskar Brothers Ltd.

Sir Graham Watson, Former Member of the European Parliament

Dr. Priyadarshi Dash, Associate Professor, Research and Information System for Developing Countries (RIS), New Delhi.
In 2017, the African Development Bank published a report stating that Africa is the second fastest-growing economy in the world. Home to one of the youngest populations- 40 percent of people being aged 15 years and younger- there is immense potential for growth and development on the continent in the coming decades.
Despite being rich in natural resources, the countries of Africa lack the financial resources to ensure consistent development. Hence, most countries continue to rely on foreign aid for sustained economic growth. As of 2021, Africa received US$179.8 billion in Overseas Development Assistance (ODA) targeted towards reducing poverty, countering rising terrorism, providing food and livelihood to citizens, and most importantly stimulating economic and social development in the region. Somalia, the Central African Republic, Niger, and Sierra Leone are a few of the highest ODA recipient countries from the last few years.
Apart from foreign aid, African countries are encouraged to participate in the South-South Cooperation initiative, which is a broad framework for collaboration and cooperation between the developing countries of the Global South. The aim is to share knowledge, expertise, and skill in the areas of human rights, health, climate change, and urbanization among others to reach their specific development goals. As the Global South is developing at a fast pace, it is essential to harness opportunities and find sustainable solutions to challenges collectively. Africa is an important part of this cooperation as several countries are investing in the energy and manufacturing sectors to strengthen economic ties along with stimulating development in this particular region of the world.
More recently, triangular cooperation has gathered momentum wherein two developing countries and a developed country or multilateral organization establish a partnership to enhance effectiveness towards economic development. Despite various efforts in place, African countries are witnessing an unstable growth rate due to political instability, ethnic conflict, religious extremism, social unrest, and terrorism all across the continent. Many countries like China, the US, France, Great Britain, the UAE, and Russia are furthering their efforts to mark their footprint on the continent through infrastructure investment, development assistance, foreign direct investment, lines of credit, etc.
Newer emerging powers like Turkey, Brazil, and India, too, are moving away from Europe and tilting toward Africa for opportunities for collaboration. This Scramble for Africa 2.0 is leading to natural resource extraction, exploitation of land increased divisive politics in already strained societies, and human security challenges. The coming decades, therefore, demand strong leadership and policymaking to establish stable growth and ensure sustainable development in the region.